Committed to quality fabrications For over 70 years
For over 70 years Embelton have been providing high quality local metal manufacturing and bending services from our Coburg based factory in Melbourne.
Working with high temperature and corrosion-resistant alloys, we are the fabrication specialists of choice across a number of industry sectors, including Architectural & Construction, Energy, Petrochemical & Mining, and High Temperature Processing Facilities.

Employing state-of-the-art technology, our highly trained team of metal specialists and welders are at the forefront of delivering specialised alloy and steel solutions for new industrial equipment requirements or modifications to existing components.
Our fabrication specialties include tube bending, forming, and metal sheet rolling, custom tool design and manufacture, top-grade welding services, metal finishing, powder coating and copper smithing.
From one-off designs, customised building structures such as staircases, railings and bike racks, through to bespoke art installations and metal furniture, our skilled craftsman and high-tech facility can handle plan-and- spec and design-build projects on virtually any scale.
Contact our fabrication specialists to learn more about our full suite of services and to discuss your project requirements. 
Contact Us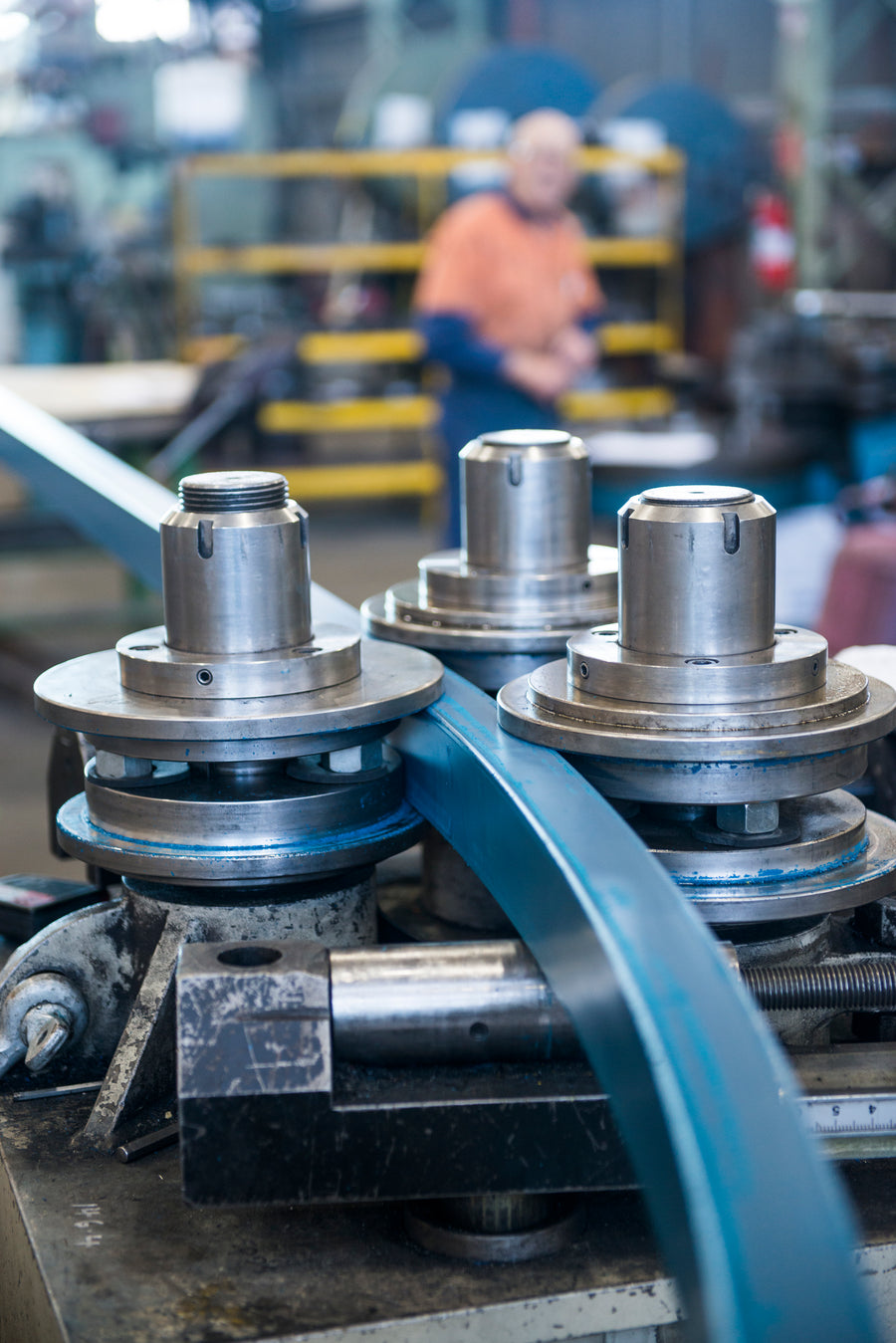 Bending Solutions
Our skilled team continually strives to exceed client expectations with a comprehensive range of metal Bending solutions. 3D modelling and design, coupled with versatile skills and equipment, ensure that the most complex designs can be converted into reality. 
Read More

Bending

• Tube & Pipe Bending 

• Long Radius Bends

• Tight Radius Bends

• Aluminium Extrusion Bending

• Radial Curving & Coiling

• Boiler Tube Bends

• Hot & Cold Hydraulic Operation

• Rectangular Hollow Section

• Square Hollow Section

Rolling

• Pipe & Tube Rolling

• Structural Section

• Hollow Section

• Angle Rolling (Toe In, Toe Out)

• Flat Rolling (Flat on Flat, Flat on Edge)

Coppersmithing
Find out more
Fabrication Solutions
Our experienced craftsmen fabricate critical and cost-effective alloy and steel solutions for new equipment requirements or modifications to an existing plant.
Our fabrication capability incorporates specialist design support from our team of engineers to provide a comprehensive range of fabrication solutions.
Read More

• Cutting, Punching & Drilling Solutions
• Welding Solutions
• Bending, Forming & Rolling Solutions
• Finishing & Assembly
• Tooling Design & Manufacture
• Power generation plant hardware
• Architectural and structural steelwork
• Furnace and heat treatment hardware
• Alumina and cement kilns
• Petrochemical and refinery components
• Food processing equipment
• Pressure vessels
Find out more